Integrated Barcode Scanner Systems to Pick & Sort
$5.5Trillion! This is the estimated value of global E-commerce sales by the end of the 4th quarter 2022.
2.14 billion; that's the estimated number of online shoppers, 2021, predicted to grow steadily till 2025 and beyond.
Given the amount of movement that is happening and will continue to happen in the world of e-commerce, you can expect a tsunami of orders to flow in from all corners and grow even further till the end of the decade with heightened expectations of customer experience in the process.
How far do you think your warehouse is equipped to handle the resultant fulfilment overload?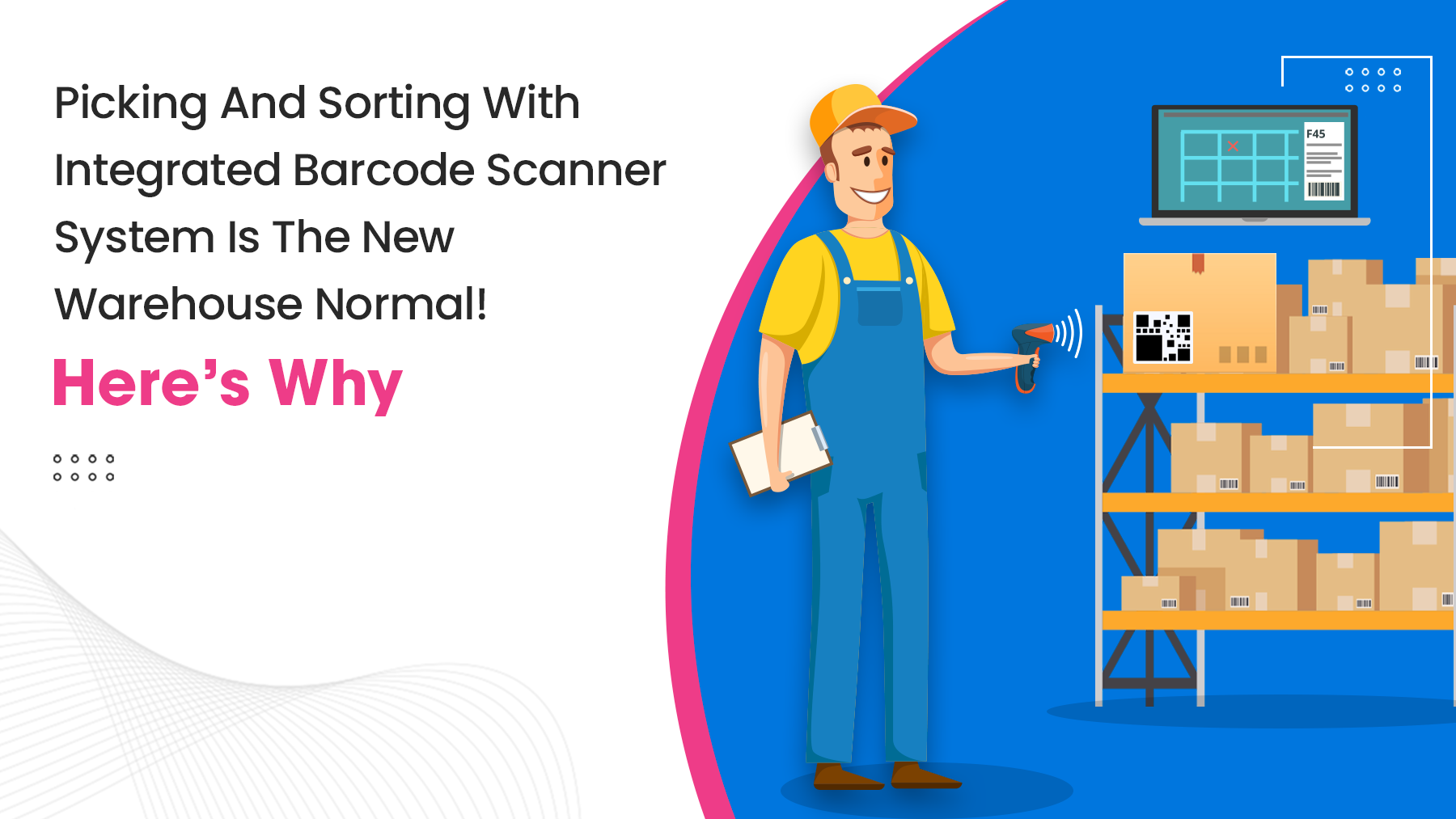 Still Stuck With Manual Picking and Sorting? Time To Transform
Picking and sorting is your first crucial fulfilment phase. An error at this stage amounts to assured order returns.
When your order inflow grows from tens to hundreds, relying on manual processes can be an unnecessary speed bump. Orders that could have been fulfilled in 48 hours may take a week or more to reach the customers. Top that with manual errors in picking and sorting, you may have to deal with deal-breakers
like…
Wrong products delivered to the wrong customer
Misplacement or loss of products during transit
Frequent SLA breaches
Compromised accuracy due to untraceable errors
Increased labour costs
Reduced profit margins
How much do you think these errors will cost you as far as meeting customer expectations is concerned?
Did you know, as per sources, 97% of online buyers consider same day shipping as 'fast'! Anything less than that, is not 'fast enough'. Give it 3 or 4 days, customers will consider that as slow. This is the phase when they start drifting towards businesses that offer similar options within 24 to 48 hours.
If you wish to see your customers happy and coming back for more, consider speed and accuracy your lifeline. And, the easiest way you can get to it is by picking and sorting with integrated barcode scanner systems.
Barcode Scanners – Pick Fast, Sort Fast, Be Bang-on Accurate All Times!
The first step needs to be the best step.
When your business is a little too small for 100% robotic warehouse operations and a little too large for finger counting inventory, integrated barcode scanner systems can be your best economic partners for easy automated and integrated pick & sort. Instant benefits of picking and sorting inventory with barcode scanner include: -
One-click information – A lightweight handheld wireless device pointed at a barcode that reveals every information about what's in the box with only a click; followed by errorfree packing and sorting with the right information being updated faultlessly into the system with negligible effort. Could there be any simpler way to have the right products sent to the right customers at the right time?
Instantly improved time-efficiency – Time is a valuable resource. Integrated barcode scanning reduces picking and sorting time dramatically, so that you can:
- Accommodate more orders per day
- Ship at the earliest (24hrs – 48hrs or lesser)
- Save time otherwise spent on error rectifications
- Free more time for better decision making
Easy and instant data updates – Scan the barcode and have all the information instantly and 100% accurately logged in to your inventory management system for immediate tracking. This takes barely a few seconds as compared with hours and hours of manual data entry.
Better resource management – With integrated picking and sorting with barcode scanner you can witness an instant surge in savings all thanks to
- freedom from paper, spreadsheets, heaps of files, folders and associated stationery and,
- strictly streamlined utilization of human resource
Freedom from human errors – Did you know, even the best data entry professional makes an error after 250 entries? Imagine entering a 12-to-13-character UPC manually into your inventory system or, just scan the barcode and enter the details automatically where it is required. The latter will leave zero chances for errors making it anytime, a wiser decision.
Easy and cost-effective – Installing and implementing barcode systems is usually easy. But it requires a certain degree of expertise to integrate the set-up with your overall warehouse management system for smooth and efficient functioning. Opting for systematic solutions like integrated barcode scanner systems to pick and sort, offered by dependable SaaS companies like Coderootz can help achieve optimum automated performance.
Key Takeaways -
Smart warehousing and fulfilment require smart automation. When you start with picking and sorting with integrated barcode scanners, you take a successful first step towards achieving cost effective harmonious operations as well as growth-based inventory / order management while performing in tune with customer expectations.
At Coderootz, we offer complete picking and sorting feature with barcode scanner integrations in our WMS with free trials. Get started!